Hey there, folks,
From the heartland of Taber, Alberta, comes some exhilarating news for our rugged outdoor enthusiasts and firearms aficionados.
🌲 Branching Out! 🌲
Chinook Arms is now planting its roots in the tangible world of retail. Before long, you'll be able to walk into our store in Taber, experience the real world quality of our stock, converse with our knowledgeable team, and truly feel the Chinook Arms ethos.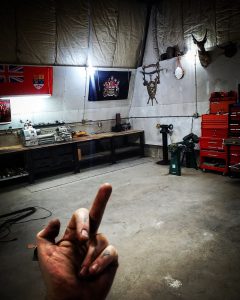 📞 A Quick Shift in Gears! 📞
As we transition and streamline our stock from the digital sphere to our new Taber location, there's a small tweak. Over the next little while, our online store will operate on a "Call To Order" basis.
How it works:
Find something you like online? Ring us up. Our dedicated team is ready to assist, provide insights, and ensure your order is taken care of with the same level of commitment and precision you've come to expect from us
🍁 A Heartfelt Cheers to Our Community 🍁
Throughout this evolution, your continued patience, support, and candid feedback are invaluable. To our steadfast patrons, your trust and loyalty in Chinook Arms is the wind beneath our wings. And to those just joining us, welcome to the family.
We're excited about this next chapter in Taber, and during this period, your understanding and shared experiences are pure gold. Whether you have suggestions, questions, or just want to share a story, we're here, always eager to connect.
Here's to new horizons and continued adventures, together.
#ibexindustries #thesatch #satchticaloperator #yql #smallbusiness #smallbusinessowner #gonsmiff #canadiangunindustry #2eh
#customshop #longrangeshooting #sendit #dirtyhandscleanmoney #bluecollar #toolsofthetrade #independent #fabricator
#fullsend #southernalberta #westerncanada #builtincanada #hellyeah #somethingdifferent #1500 #1500followers #fromthegroundup #fuckingeh
#ChinookArmsExpansion #TaberTales #AlbertaOutdoors #NextChapter #CallConnectConquer #NorthernNiche
---
Chinook Arms: Beyond transactions, it's about connections. We'll see you in Taber! 🌄